Bungalow park on Curaçao
The perfect location for your holiday
The resort has a total of 28 bungalows divided in 18 one- bedroom bungalows and 10 two- bedroom bungalows with a modern and colorful design, great for quietness and relaxation. You can enjoy care free at the resort with your family and friends in your free standing bungalow surrounded by palm trees, tropical nature together with a splendid view.
More about our bungalows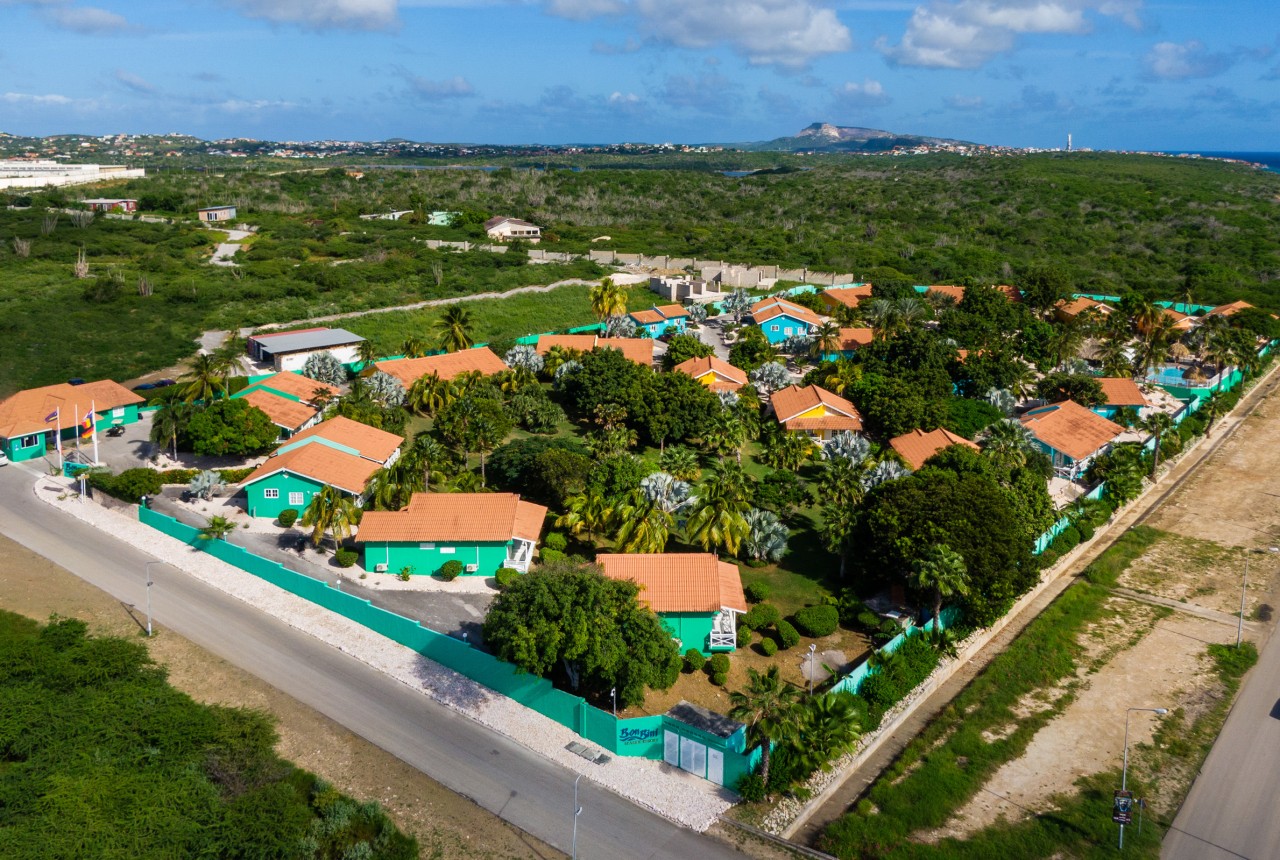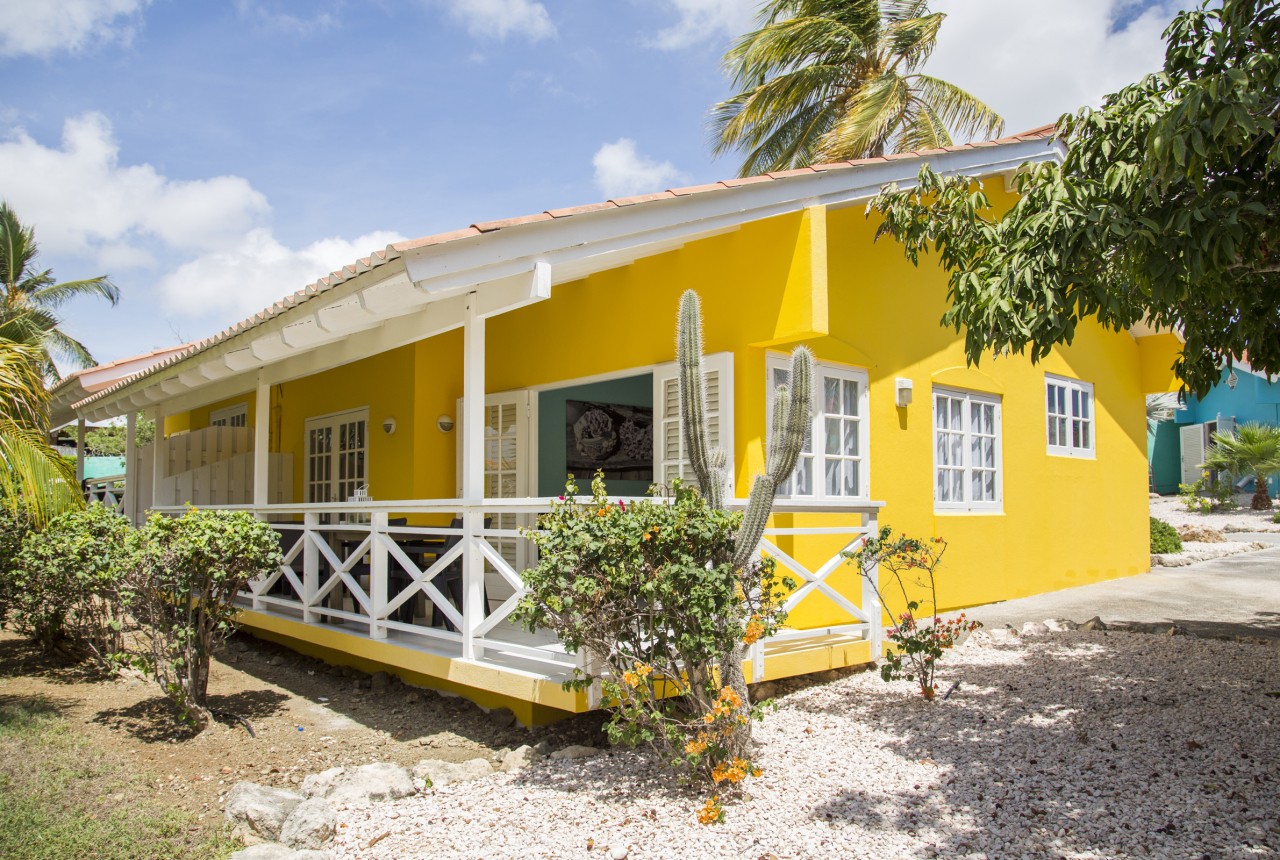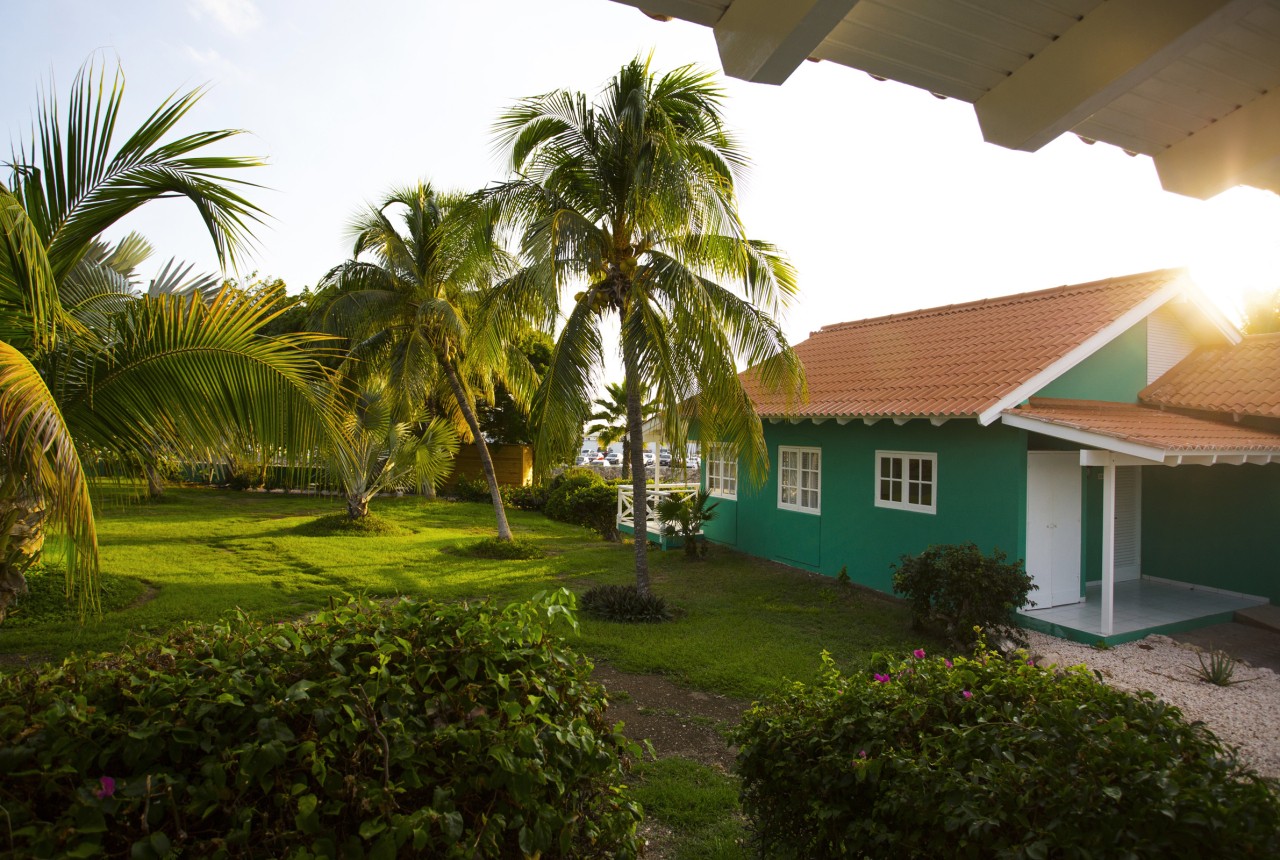 The resort is approximately 20 minutes driving from the airport. The park is conveniently located near the Caribbean Sea. Surrounded by tropical palms, lots of space, tranquility and a beautiful view you can enjoy carefree with the whole family, family or friends at our resort.
View the virtual tour