Rent a spacious and comfortable Mambo Beach bungalow
You immediately have the Caribbean holiday feeling with sun, sea, beach, cheerfulness and salsa music. Bon Bini Seaside Resort is just 300 meters from the popular sandy beach of Mambo Beach. Our accommodation consists of 28 colorful holiday homes in an attractive and peaceful environment with a lot of privacy. The outside environment is formed by large gardens with palm trees, sun terraces and an outdoor swimming pool. You enjoy a panoramic view at a Mambo Beach bungalow and you stay at a location close to many activities and trips. Book a holiday home immediately and experience the anticipation of renting a Mambo Beach bungalow with a virtual tour.
Book your dream vacation now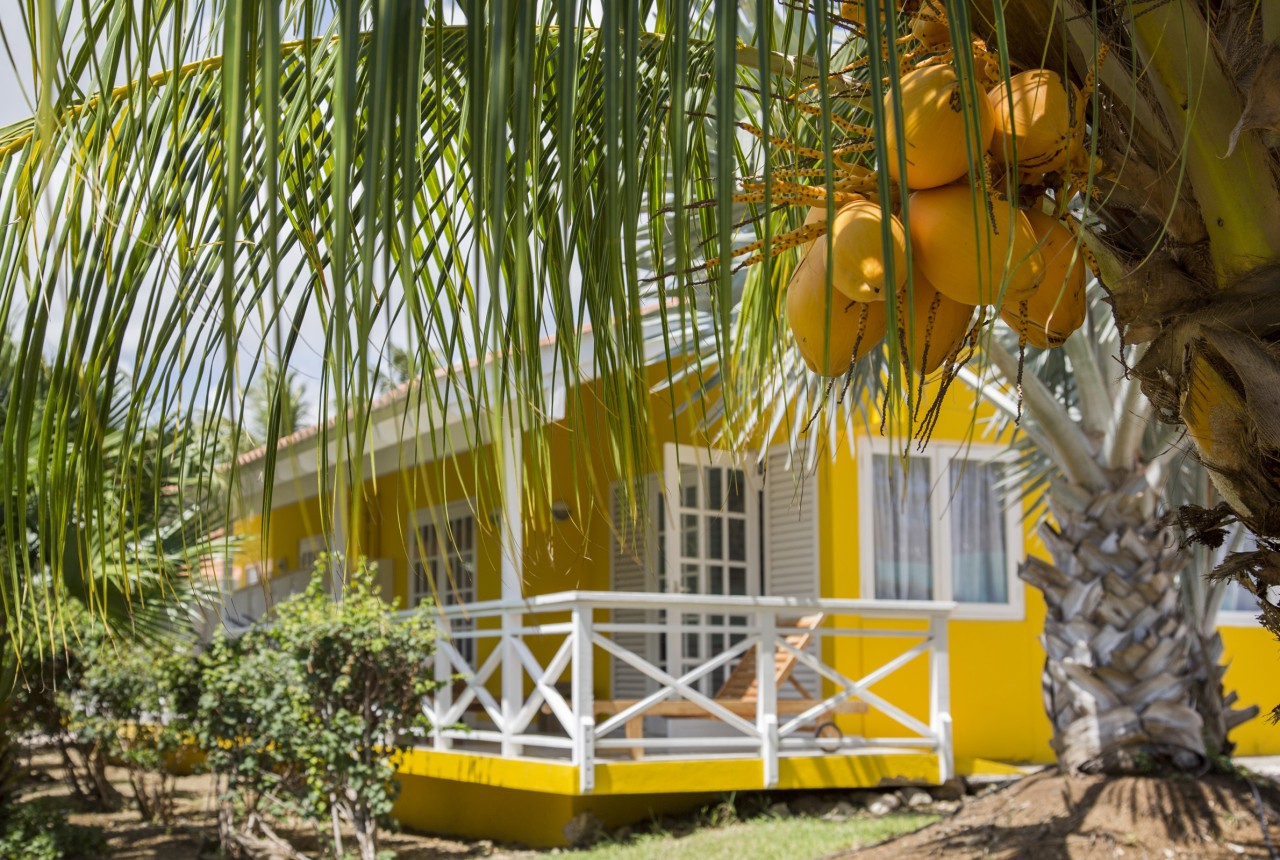 Large bungalow with all mod cons
You can rent a detached Mambo Beach bungalow with one or two bedrooms for a maximum of four or six people. Your brightly colored holiday home also has an attractive, spacious living room with television, an open kitchen with the most important kitchen accessories and doors to the veranda. There are two sun beds on the covered extension. With a Mambo Beach bungalow rental, you get a comfortable holiday residence with air conditioning and free wifi. As a guest you have free access to the attractive Mambo Beach boulevard and the sun loungers on the beach.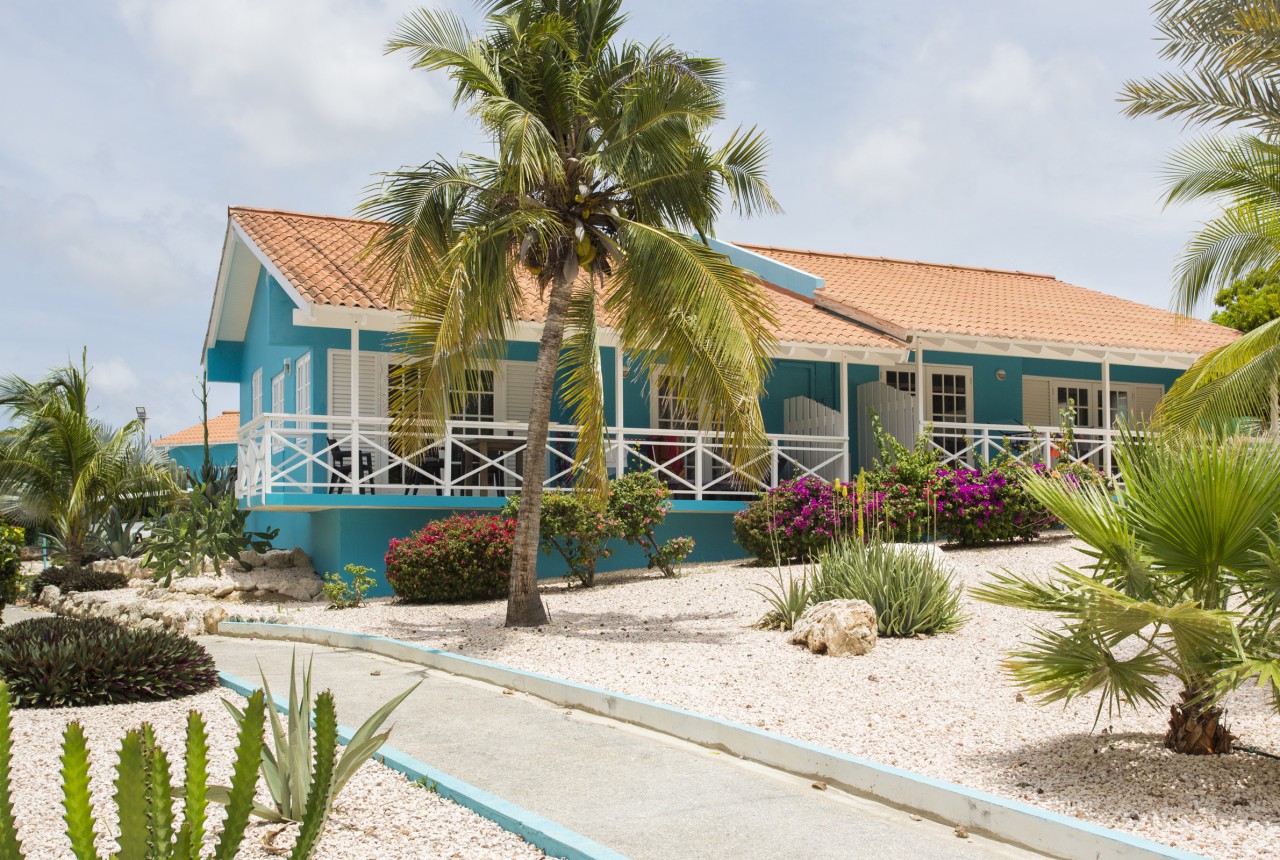 Experience your dream vacation with a Mambo Beach bungalow rental
Bon Bini Seaside Resort makes it easy for you to rent a Mambo Beach bungalow. On request we can arrange the transfer to and from Hato International Airport, which is approximately a 20-minute drive away. You are quickly in your holiday home and can immediately make plans for your stay in this part of Curacao. In addition to the white beaches, the special Curacao Sea Aquarium is five minutes away. It is less than a five-minute drive to the nearest supermarket and the capital, Willemstad, where you can eat and drink. You will find at the reception all information about the entertainment on land and on the water.
Book directly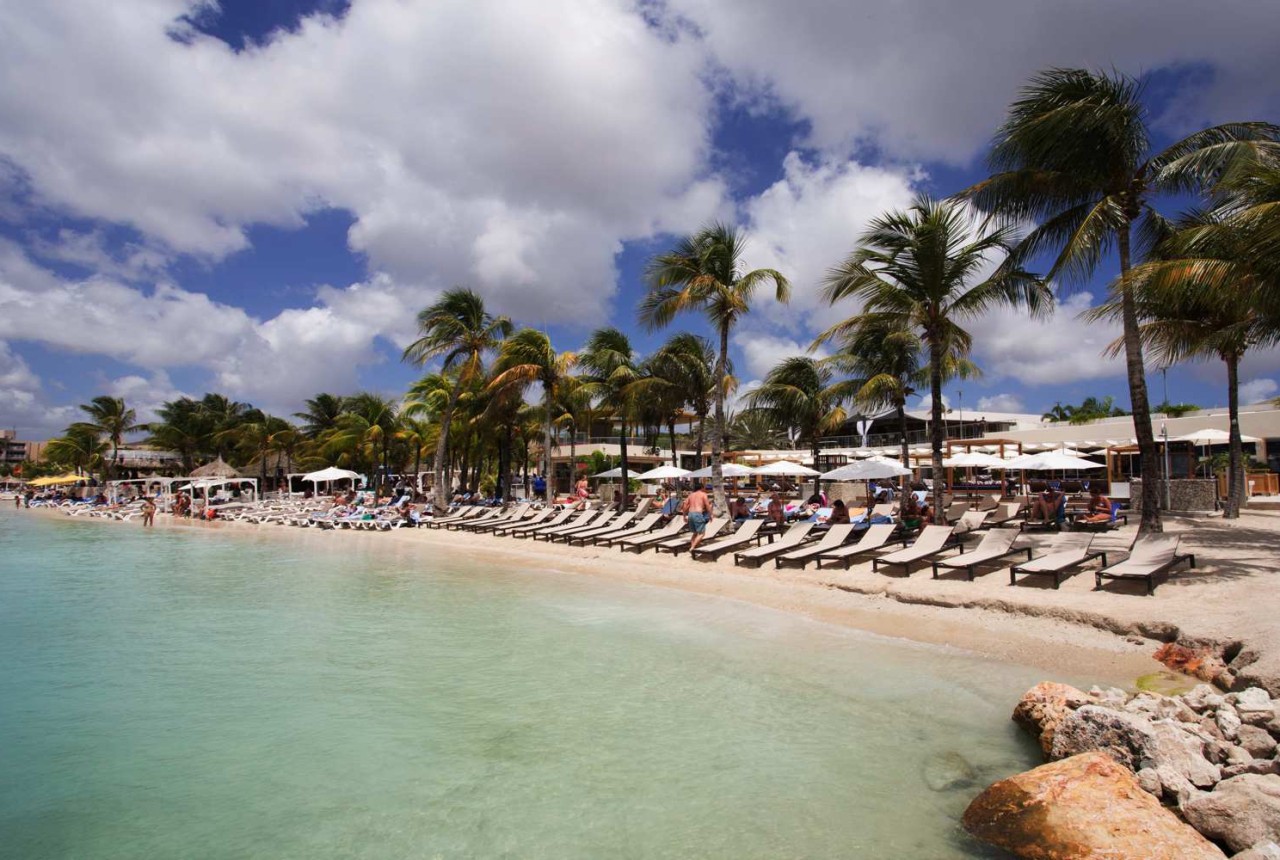 Realize your dream vacation on Curaçao and choose to rent a Mambo Beach bungalow