A holiday home near Jan Thiel, which is known as one of the most attractive areas of Curacao. You can relax in one of the twenty-eight bungalows at Bon Bini Seaside Resort, set in green surroundings with a lush garden and tropical palm trees. From your holiday home near Jan Thiel you can enjoy the tranquility, the space and the beautiful view of the natural outdoor space and the cooling swimming pool. Get inspired with our virtual tour and book directly your favorite holiday home near Jan Thiel.
Book your dream vacation now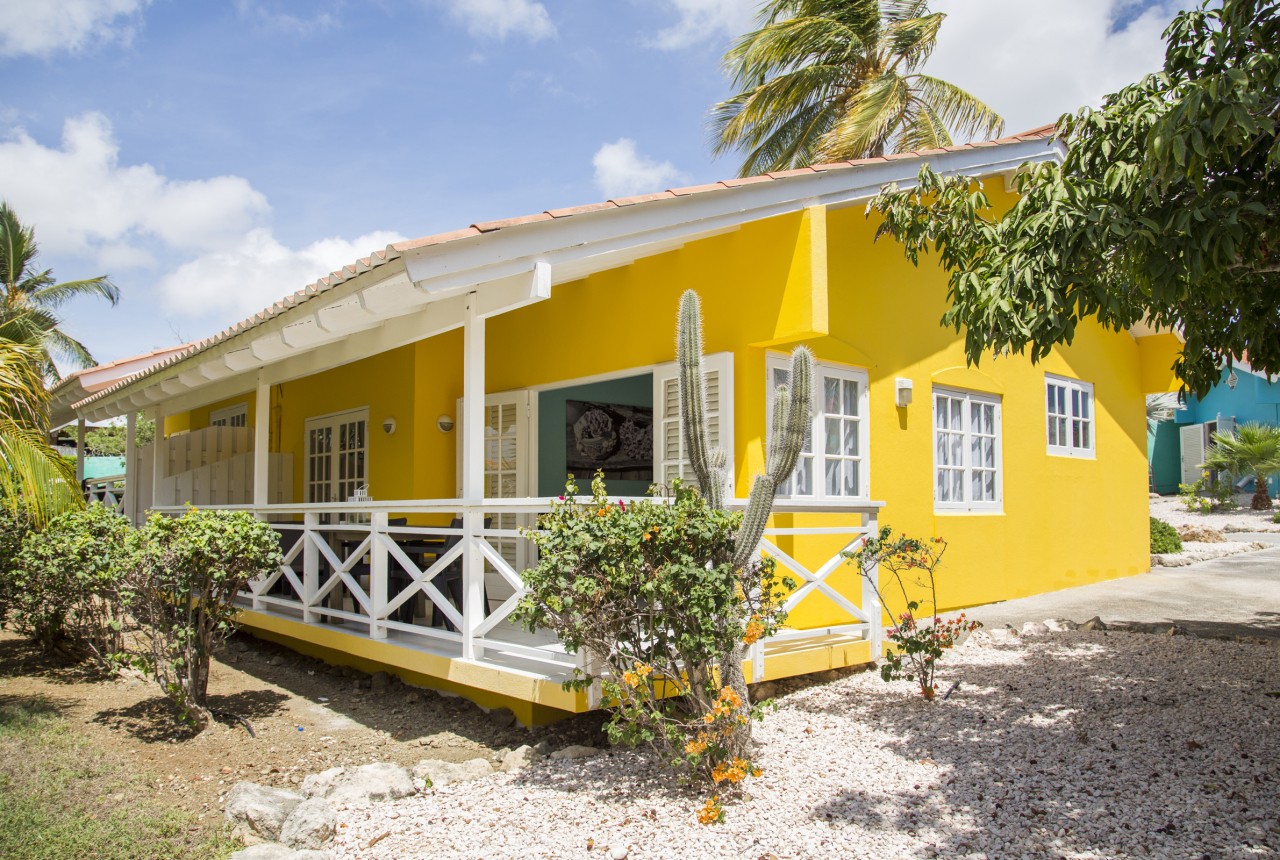 Jan Thiel as a favorite place in Curaçao
Jan Thiel is the bustling center of Curaçao for many tourists. It is located on the beautiful Jan Thiel Bay, near the salt pans and the breathtaking nature of the Spanish Water. Your holiday home near Jan Thiel is within walking distance. You can easily walk to the beach, relax in the sun or have fun with water sport activities. You will never be bored in the lively southeast of Curaçao with its beautiful beaches. If you want to explore the island by land, there are more than forty trails for hikers and hikers. With mountain biking or a jeep safari you will get to know the colorful landscape of Curaçao in a relaxed way. Tired but satisfied, you then return to your holiday home near Jan Thiel, to enjoy food and drinks.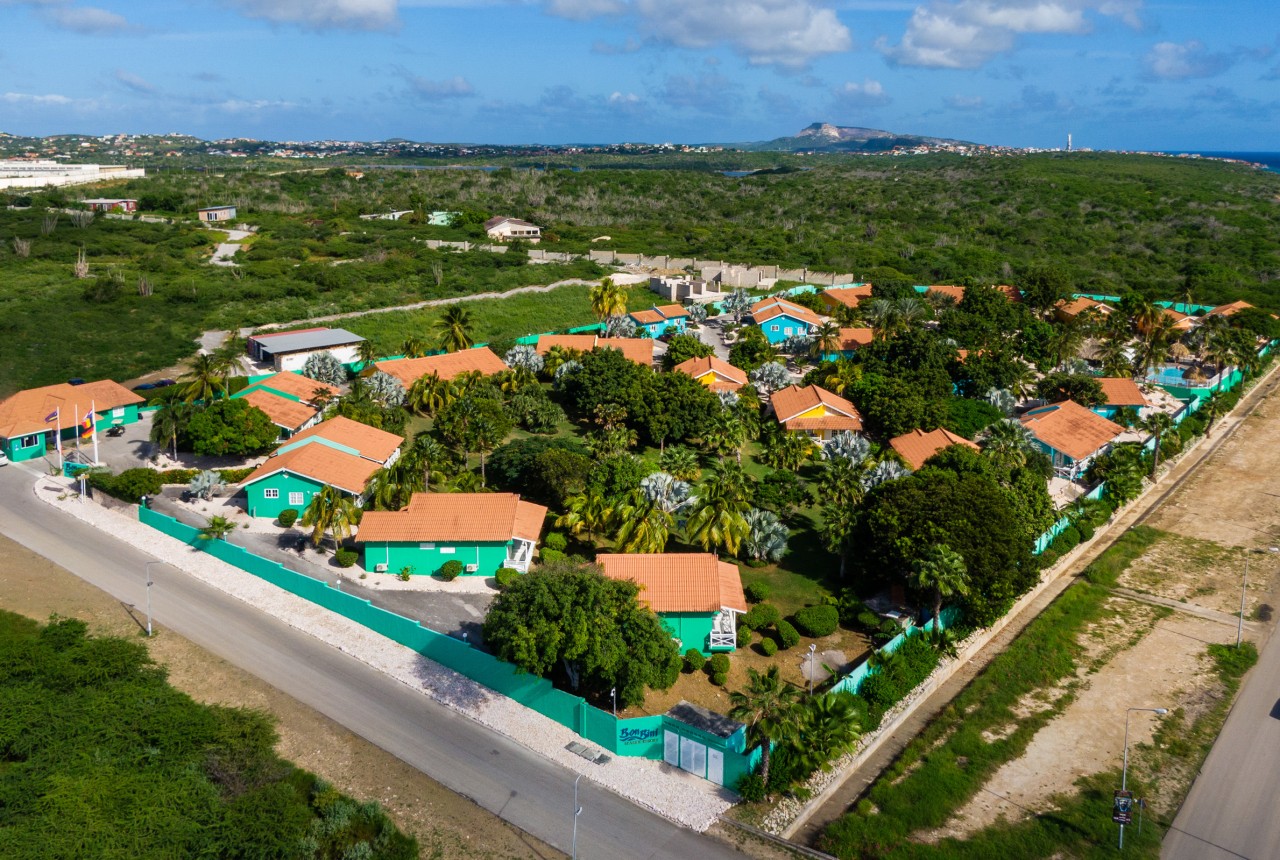 Maximaal comfort in uw vakantiehuis nabij Jan Thiel
You can reserve a holiday home near Jan Thiel for up to four or six people, with one or two bedrooms and queen-size beds. The bungalows with air conditioning and free WiFi also consist of a spacious living room with television and telephone, an open kitchen with all necessary kitchen accessories and doors to the veranda. Optionally, a camp bed and / or dining chair is possible in your holiday home near Jan Thiel. You enjoy peace, space and privacy.
Book directly