For the ultimate relaxation and discovering the sunny island of Curacao
Renting a bungalow at Mambo Beach is an excellent choice. At Bon Bini Seaside Resort you will find everything your heart desires. Your large holiday home is located right on Mambo Beach, the most famous and child-friendly sandy beach of Curaçao. You can walk to the boulevard 300 meters away and the azure blue sea, where the free sun beds are waiting for you on the beach. Enjoy the island feeling, the outdoor swimming pool and the breathtaking view over the outdoor gardens and choose to rent a bungalow at Mambo Beach. Book directly or get inspiration during a virtual tour.
Book directly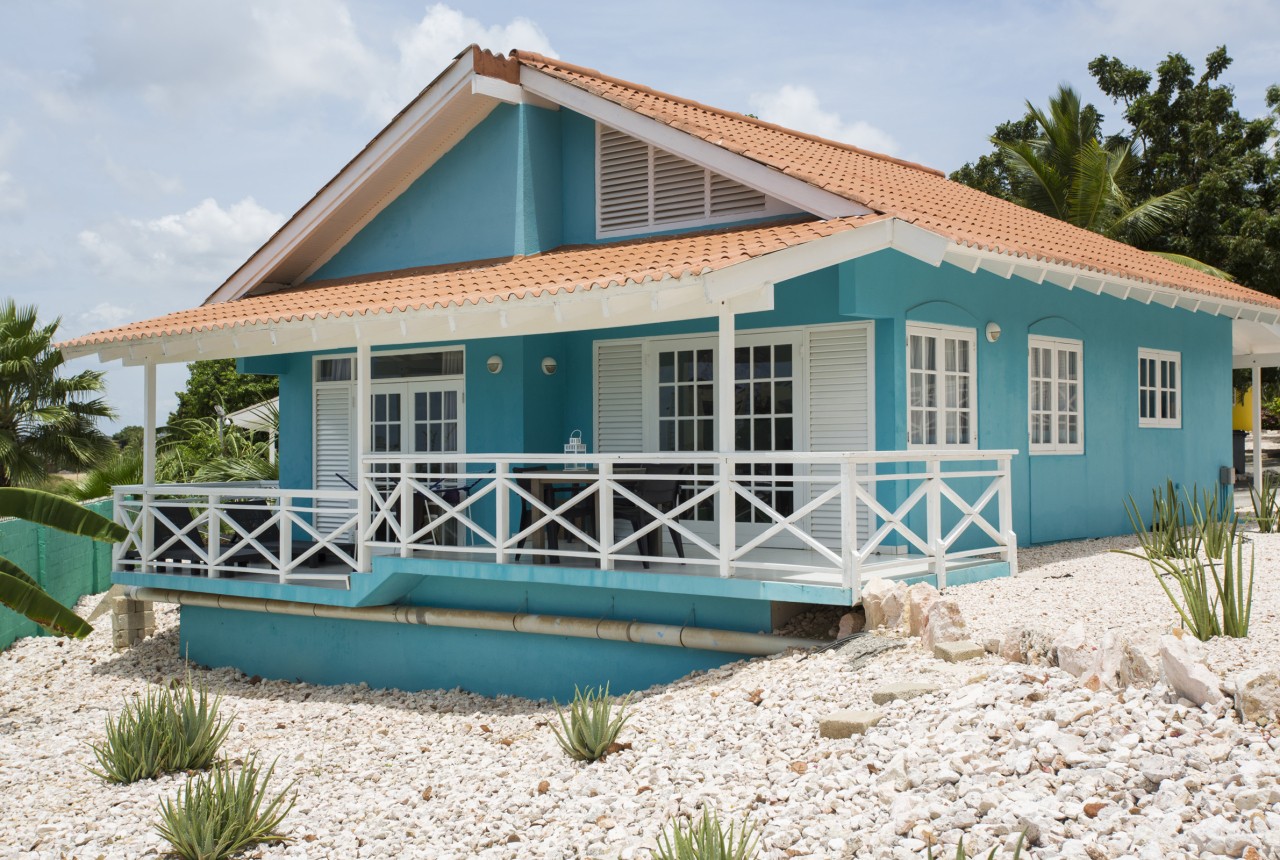 Comfortable, colorful and fully furnished bungalows
Bon Bini Seaside Resort has 28 comfortable and colorful holiday homes, with one or two bedrooms for families or groups of friends of up to four or six people. The spacious bungalows with air conditioning and free Wi-Fi have an attractive living room with television, open kitchen with kitchen accessories and doors to the veranda, where there are two sun beds. With a bungalow at Mambo Beach you can enjoy the benefits of a central location on the island. The beaches are close by. It is only five minutes by car to the nearest supermarket, to the popular Curacao Sea Aquarium and to the capital city Willemstad, where you can eat and drink relaxed.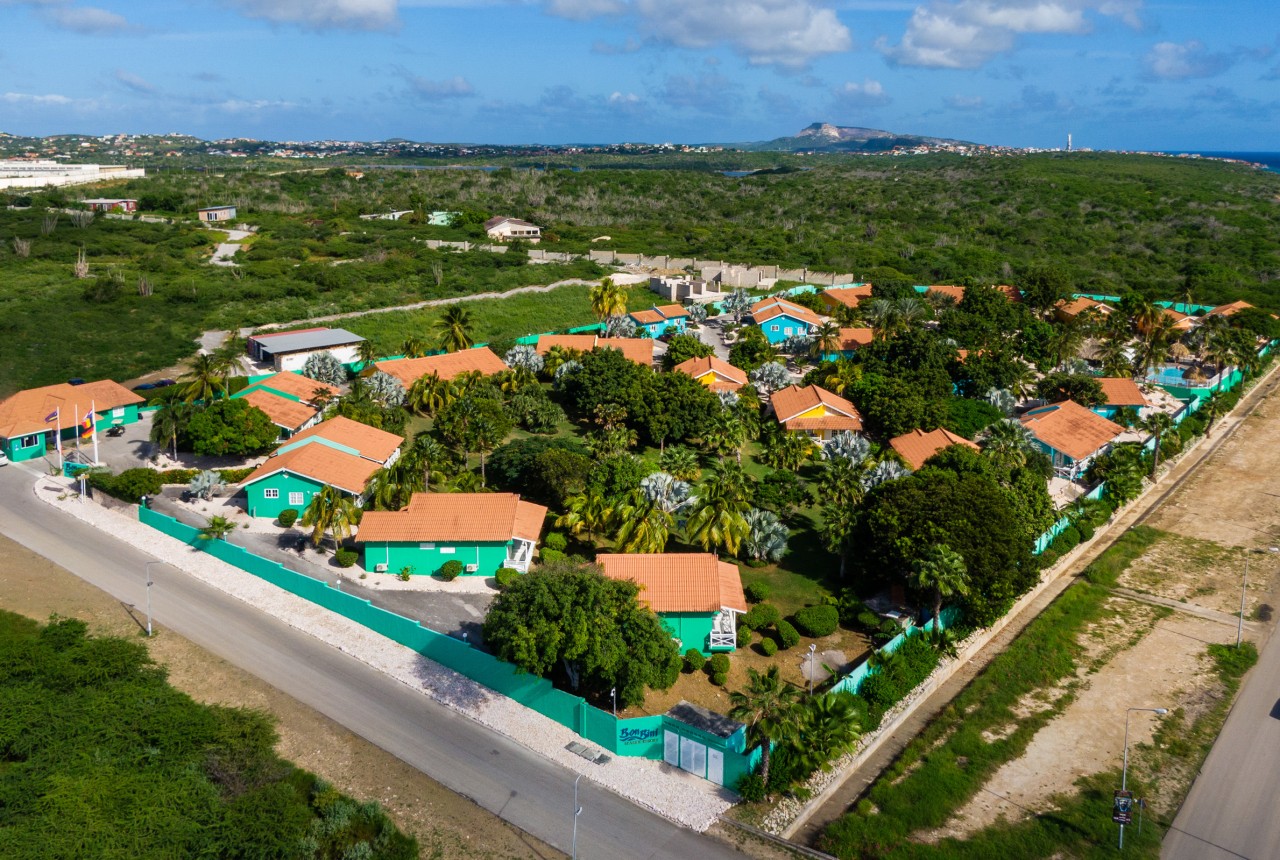 Conveniently located bungalow for rent at Mambo Beach
Bon Bini Seaside Resort is approximately 20 minutes from Hato Airport. With a bungalow at Mambo Beach you can easily reach your holiday address. We can arrange the transfer from and to the airport upon request. You enjoy your stay to the maximum in Curaçao. At the reception you will find all information about the many activities and excursions on land and on the water, to get indelible impressions.
Book directly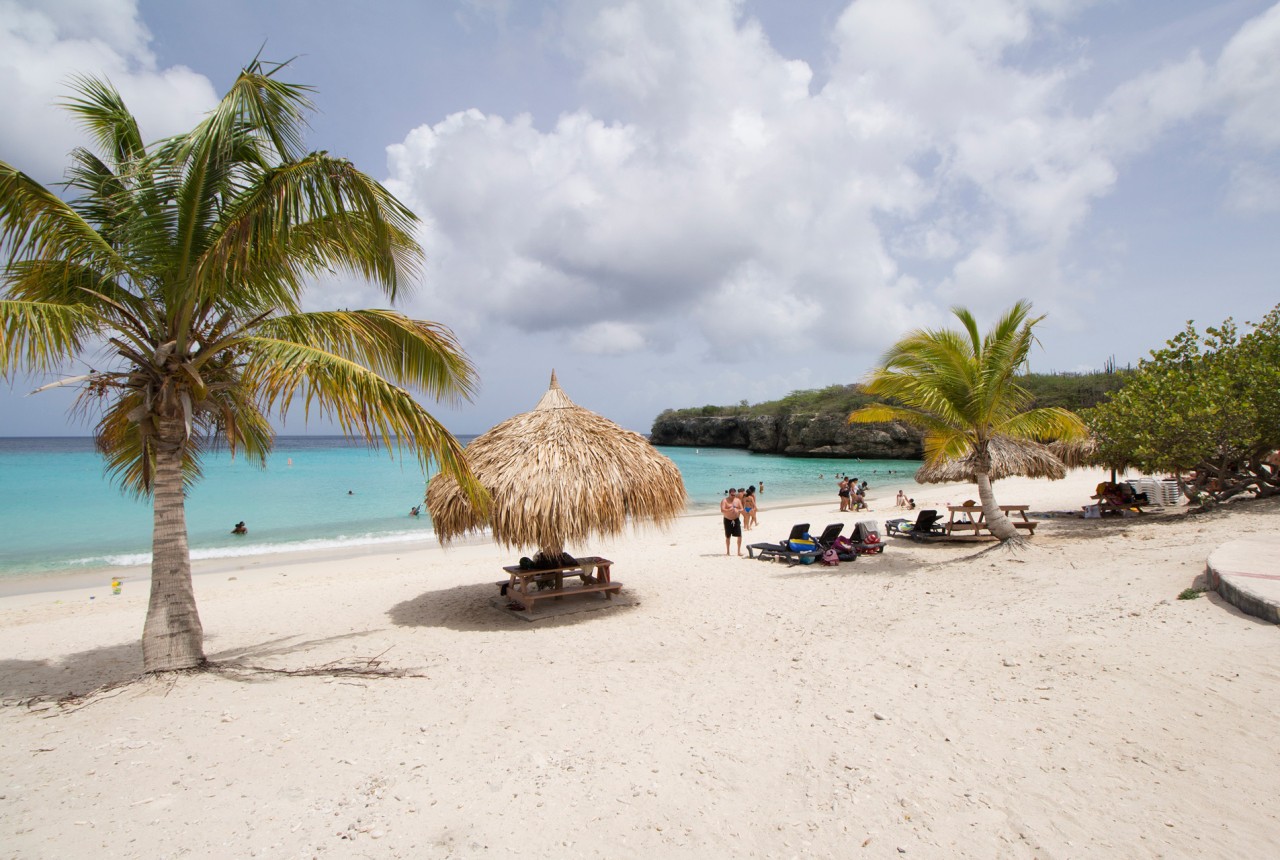 Many preceded you to your complete satisfaction with renting a bungalow at Mambo Beach