Do you want to rent a bungalow near Jan Thiel?
Then go for a comfortable stay that is fully equipped at Bon Bini Seaside Resort. Jan Thiel is one of the most popular areas in Curaçao. Located on the beautiful Jan Thiel Bay and the impressive nature area the Spanish Water. With a Jan Thiel bungalow rental you are within walking distance of the sea, the beach, the many water sports facilities, shops, restaurants and bars. Book your dream vacation immediately and enjoy renting a Jan Thiel bungalow to the fullest.
Book directly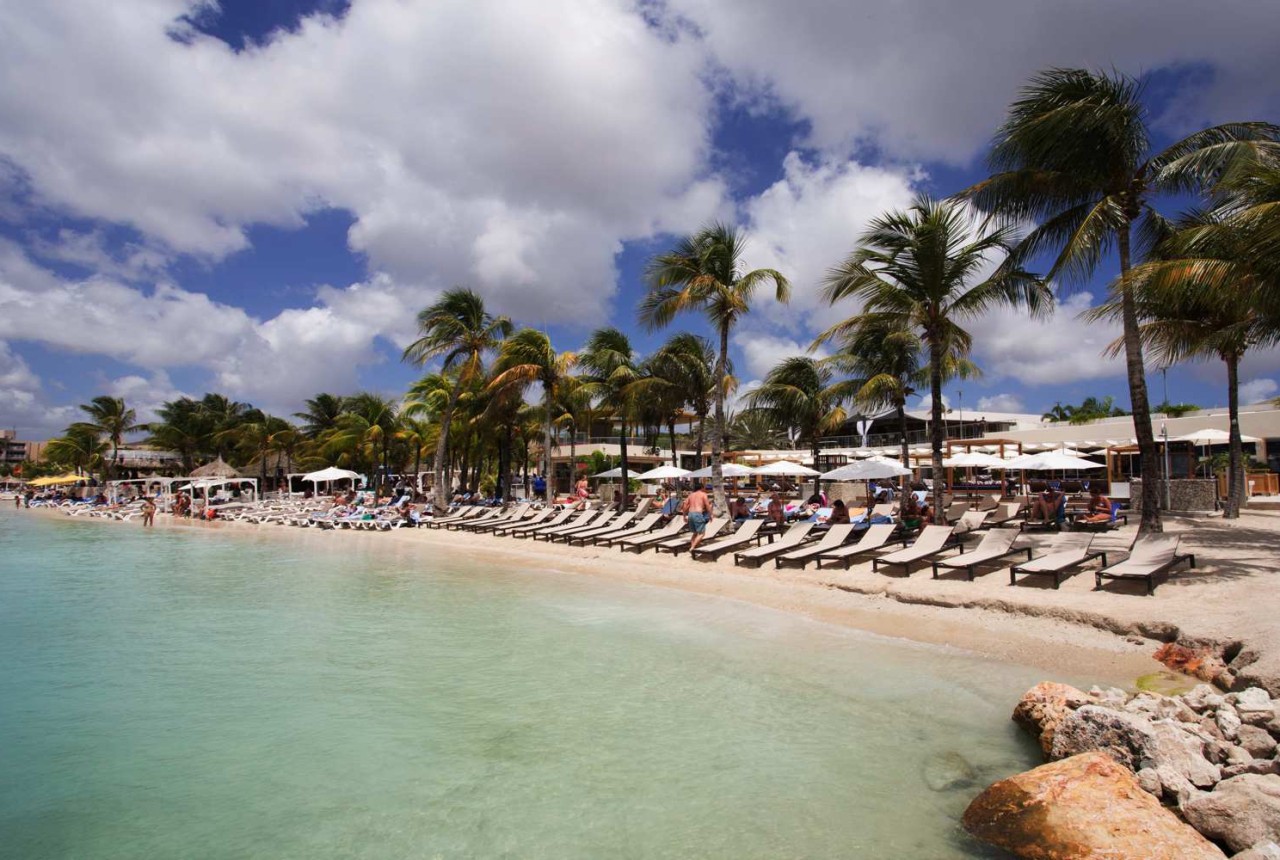 Centrally located vacation spot on Curaçao
Renting a bungalow near Jan Thiel means that you are in a centrally located holiday spot. Your holiday accommodation is close to the main beaches, the vast nature reserve and the salt pans of Jan Thiel, Curacao Sea Aquarium and Fort Beekenburg. The capital city of Willemstad and Hato International Airport are only a few kilometers away. With a Jan Thiel bungalow rental you get a spacious stay with air conditioning and free wifi, with spacious living room, open kitchen with kitchen accessories, one or two bedrooms and doors to the veranda. Two sun beds are displayed here.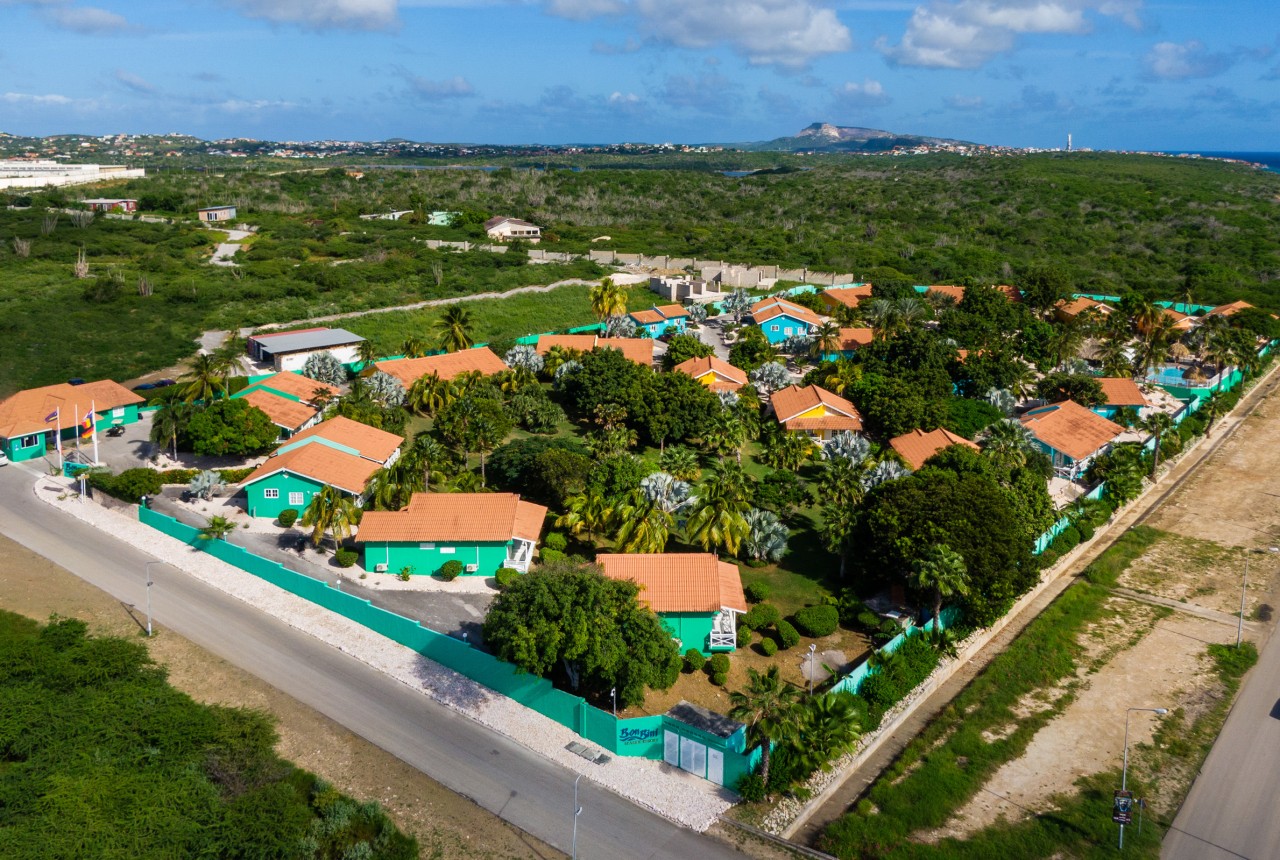 Renting a bungalow at Jan Thiel: everything you need
Enjoy your privacy on the most vibrant part of Curaçao and decide to rent a bungalow within walking distance of Jan Thiel. At Bon Bini Seaside Resort you will find everything your heart desires, including a large, delightful outdoor swimming pool and lush outdoor gardens with tropical palm trees. Our 28 bungalows are available with one or two bedrooms, for a maximum of four or six people. Located next to the Caribbean Sea, the resort is an oasis of tranquility and atmosphere and is accessible to everyone. Read the many reviews and high customer appreciation and experience the luxury, comfort and affordability of renting a bungalow near Jan Thiel.
Book directly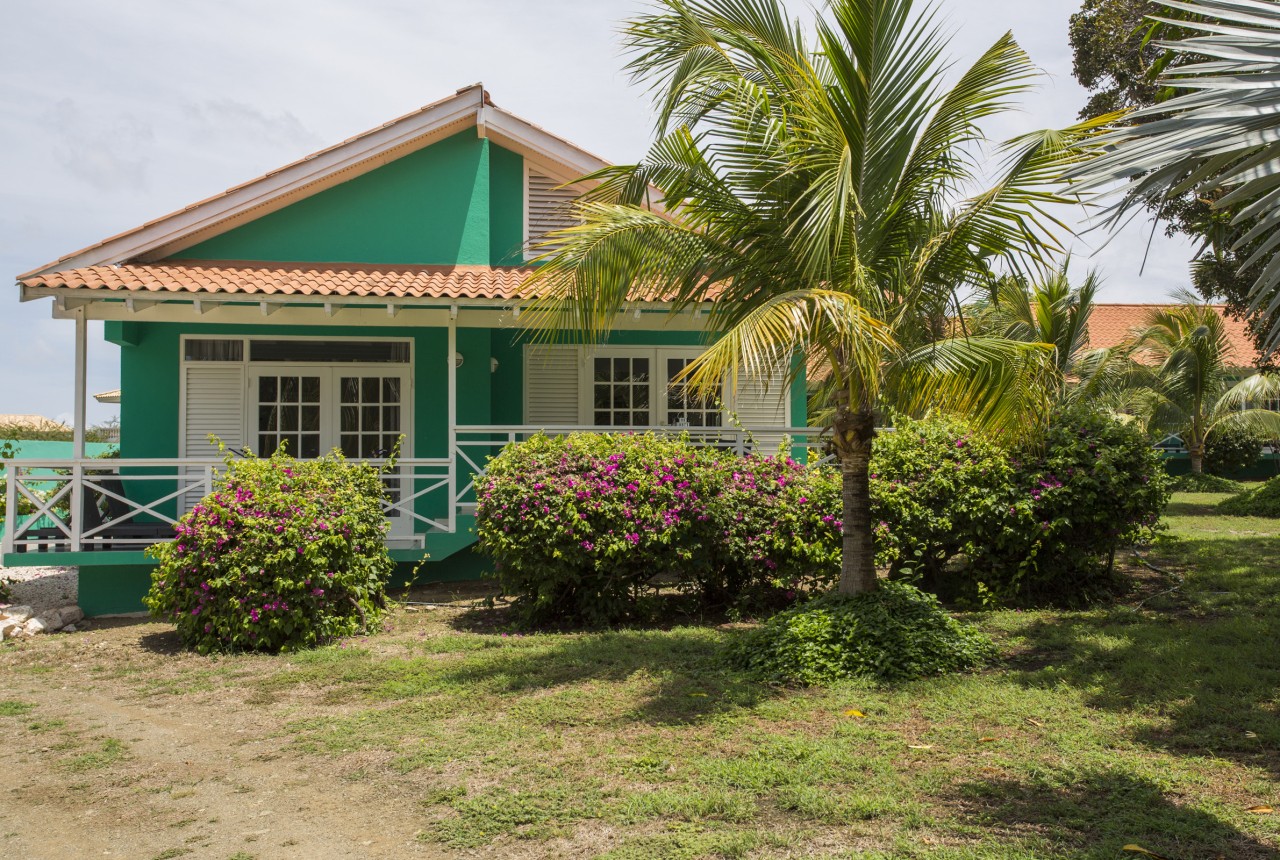 With Bon Bini Seaside Resort as a base there is a lot to do